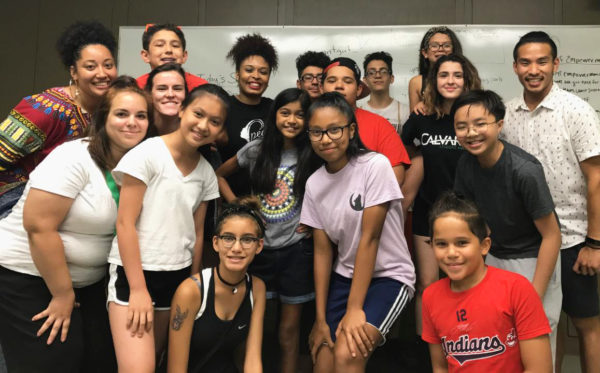 What does the word resilience mean to you? Perhaps it brings to mind the image of a rubber band stretched to a breaking point – and then returning quickly back to its normal shape. Or maybe you think of someone who has experienced repeated life challenges and personal loss – but is able to persistently bounce back with the strength and confidence to face each day.
For many people in our community, the disease of addiction represents a constant struggle with hopelessness and difficult questions.  Where can I find help? How do I talk to my teenager about alcohol? Can we do anything as a community to address the opioid crisis? What skills do children need now to make the right choices in the future?
We know that these questions have answers, each leading to opportunities for fostering resilience in the midst of challenge. That is where Compass Mark steps in. As our community experiences an unprecedented addiction crisis, we remain steadfastly committed to empowering people with the knowledge, skills and resources needed for success. Here are two examples of how youth in our Student Skills for Life program experienced positive life change, shared briefly in their own words:
This class changed my view on a lot of things. I plan to quit smoking and drugs altogether and start living up to my goals. Thank you for explaining everything so clearly – you taught me a lot about what drugs do to your mind, body, and soul.

I appreciate the real life lessons and activities to show the effects of addiction. My drinking and drugging went down to absolutely none – I haven't touched it and don't plan on doing any again.
Through YOUR faithful support, Compass Mark expanded our programs to serve more than 13,000 children, youth and adults in Lancaster and Lebanon Counties last year! You helped provide:
Will you help us continue this vital work? Your gift to Compass Mark improves individual resiliency and delivers hope for our community!  Thank you for partnering with us to guide people toward healthy, successful lives free from addiction.
Here's how your generous gift can make a difference:
$250  // gives a child a meaningful week at Future Generations, our after-school youth leadership, mentoring, and academic enrichment program.
$100  // provides an educational experience for at-risk youth through Student Skills for Life, a program that helps young people make informed decisions about drugs.
$50  // ensures that a helpful, reassuring voice is available each day in our Drug & Alcohol Information Center, a service offering confidential referrals and resources for those in need.
When you support Compass Mark, you support your community. Donate now to change a life!
More Newsroom Posts