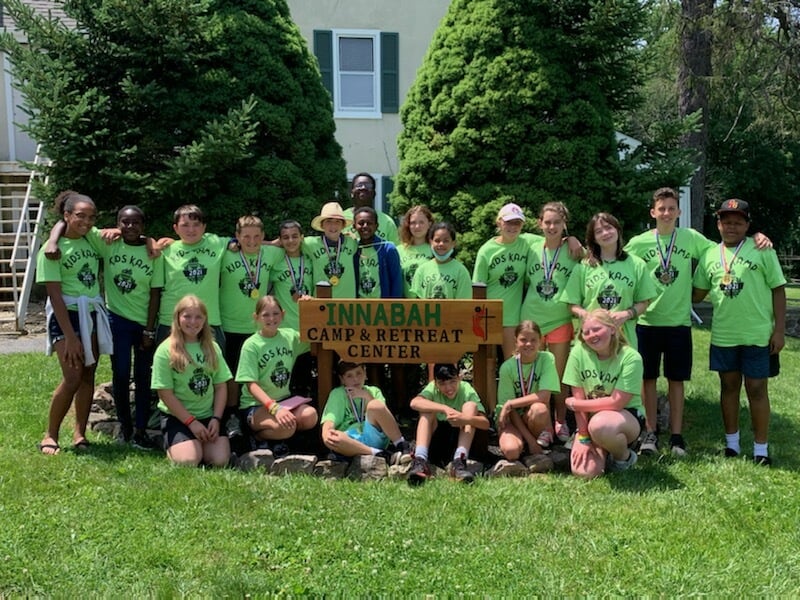 After a year of hard work, our Leaders of Future Generations students joined together for an exciting week full of opportunities to grow, build, strengthen friendships, and enjoy nature at Kids Kamp!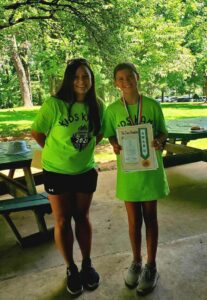 During the week of June 21st through 25th, twenty-four students kicked off the summer at Innabah Camp & Retreat Center. Kids Kamp is the culmination of the Leaders of Future Generations (LFG) program. LFG students and staff work throughout the school year to study and practice skill-building exercises resulting in the development of healthy coping strategies. The LFG curriculum and Kids Kamp experience prepare our students to navigate the challenges of life, celebrate their successes, and welcome new opportunities.
LFG and Kids Kamp are a steppingstone for our students. Throughout LFG and Kids Kamp, Compass Mark works to reinforce and bolster each student's ability to understand risks, manage responses, and build behaviors to support a healthy lifestyle free from addiction. Kids Kamp offers a plethora of activities for our campers to enjoy. In preparation for the upcoming Summer Games, this year's activities were Olympic-themed!
Our campers formed their own countries by creating their own flags, slogan, and entrance theme song. Campers then competed in such events as the relay race, javelin, discus, and tug of war. Outside of Olympic activities, campers were able to enjoy the beauty of the retreat center through hiking, horseback riding, and canoeing.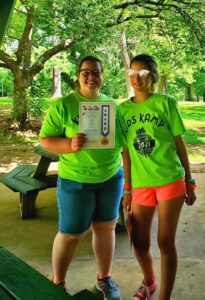 The twenty-four campers joined us from Columbia Middle School Taylor Campus and Landis Run Intermediate School. As part of the Kids Kamp tradition, the week ends with a celebratory family picnic and awards ceremony. The Les Ellis Award & Dean Brubaker Award were created by two of Kids Kamp earliest supporters, their awards celebrate their legacy and spirit of leadership. The recipients of these two awards are as follows:
The Les Ellis Award was given to Holly K., for showing attributes including kindness, reverence, compassion, and quiet leadership.
The Dean Brubaker Award was given to Halie R. to highlight her attributes of a giving spirit, curiosity, being full of challenging questions and being adventurous.
More Newsroom Posts