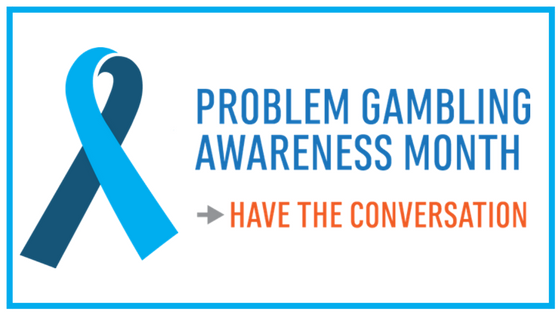 For the month of March, The National Council on Problem Gambling (NCPG) wants to help people have a conversation about something that affects many Americans, but is talked about by few.
"Problem Gambling is a disease that affects over seven million Americans, yet few talk about it," said National Council on Problem Gambling Executive Director Keith Whyte, "and that's why we created the Have The Conversation campaign to raise awareness of prevention, treatment and recovery services available for those adversely affected by gambling."
Problem National Gambling Awareness Month is a grassroots effort that brings together a wide range of stakeholders – public health organizations, advocacy groups and gambling operators – who work collaboratively to let people know that hope and help exists.
Gambling is on the rise in Pennsylvania. In January 2019 alone, table game revenue came in at $74,409,695, a 4.7 percent increase from the previous year.
Compass Mark brings the campaign to Lebanon and Lancaster with a dual push of education and screening. In the Lancaster area, a billboard campaign will increase awareness. In addition to placement in high density areas, the billboards will appear in smaller areas outside Lancaster City where Compass Mark believes it can reach people who might otherwise not be exposed to messages about prevention and addiction to gambling. In past awareness campaigns that Compass Mark launched, a sizeable number of incoming calls were directly attributed to the billboards. "We saw specific issues where we knew we could make an impact," said Director of Operations Bevan Allen. "We requested funds from Lancaster and Lebanon Counties to create a billboard campaign around these topics."
In Lebanon County, a screening is planned at Lebanon Valley College on March 12. From 11-1 at the Mund Center outside the cafeteria, Prevention Specialist Josh Mountz and his team will be offering a brief survey to college students to screen them on their risks for problem gambling habits. If the screening shows a risk, they will be connected with the counseling services at Lebanon Valley College to follow up.
It's a screening that is just as important as a well health checkup, or a sobriety check, and education on the risks for problem gambling habits is very important.
"A lot of college students aren't aware of the link between online gaming and gambling. They hear 'gambling' and automatically think they aren't at risk," Mountz says.
"But online gaming and gambling are actually very closely related, and it's a short jump between being addicted to gaming and developing a gambling addiction."
In addition to the highly-competitive nature of both gaming and gambling, there is the added similarities of in-app purchases, or level-ups offered in the course of a game. "Even if there's no cash involved, they are still making purchase," Mountz explains. "And after a while there is a gap in the thought process on whether real money is involved. When it's online, it doesn't feel like they are spending real money."
Mountz hopes to educate students on the dangers of gambling, and also connect them with resources for recovery through the counseling services at the college.
To get help for a gambling problem for you or a loved one, contact Compass Mark at 717-299-2831. The service is free and confidential.
More Newsroom Posts