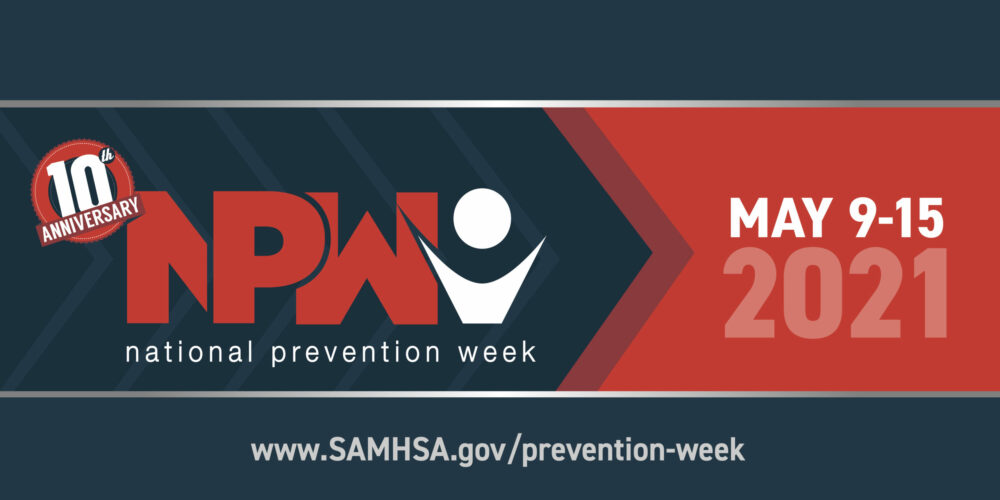 The Lancaster and Lebanon County Commissioners have proclaimed the week of
May 9th through 15th, 2021 as "National Prevention Week"
National Prevention Week (NPW) is dedicated to raising awareness about the importance of substance use prevention and positive mental health. NPW is a public education platform that promotes prevention year-round through providing ideas, capacity building, tools, and resources to help individuals and communities make substance use prevention happen every day.
Each day, Compass Mark strives to prevent addiction through education, skill-building, and community mobilization. We do this each day to guide and empower all people toward healthy, fulfilling lives free from addiction.
Each year, the Substance Abuse and Mental Health Services Administration (SAMHSA) recognizes a National Prevention Week. This year, we were honored by the Lancaster and Lebanon County Commissioners to officially recognize this year's NPW in their respective communities.
Click here to read: Prevention Week Proclamation.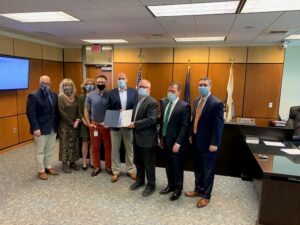 Representatives pictured from Lancaster County Commissioners, Lancaster County Drug & Alcohol Commission, Elizabethtown Area Communities That Care (EACTC), and Compass Mark. Left to Right: Commissioner Craig Lehman, Shawn McNichol, Gail Viscome, Matt Weaver, Eric Kennel, Rick Kastner, Commissioner Josh Parsons, Commissioner Ray D'Agostino
Representatives pictured from Lebanon County Commissioners, Lebanon County Commission on Drug and Alcohol Abuse, and Compass Mark. Top to Bottom: Josh Mountz, Commissioner JoEllen Litz, Commissioner Bill Ames, Commissioner Bob Phillips, Commissioner Jamie Wolgemuth, and Jim Donmoyer.
More Newsroom Posts