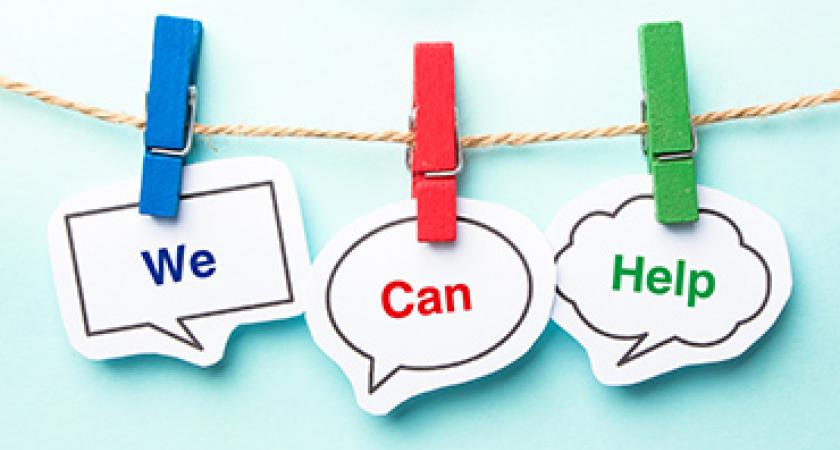 It can be challenging to figure out how to positively impact your community. This is especially true when the issue you're looking to help with is drug and alcohol prevention. Compass Mark's Community Prevention Mobilizer is there to provide opportunities for community members like yourself.
So, what does Compass Mark's Community Prevention Mobilizer do?
Christine Glover draws on her professional experience in advocacy, community development, education, and public health programming to provide support to addiction prevention coalitions throughout Lancaster County.
The goal of the program is to actively facilitate the growth and expansion of community-based drug prevention activities at the local level and support community collaborations in regard to best practices of drug and alcohol prevention.
"I think that it's important for the community to get involved in prevention because they are the experts on their community. Every community has its own culture, traditions, customs, etc. As the Community Prevention Mobilizer, I have the prevention knowledge and the knowledge of how coalitions work, but I rely strongly on the community members to help determine what strategies will be most effective in their community. The community members who participate in these various groups have the local connections with people of influence who can help make change happen at the local level. Those relationships are invaluable to the work that we're doing to prevent addiction," said Glover.
As the Community Prevention Mobilizer, Glover works to connect resources. She identifies needs and generates solutions that encourage participation of all coalition members. Glover also makes sure that all community members are represented.
Glover may be new to the role as Community Prevention Mobilizer, but she has already received positive feedback from coalition representatives. People have told her that they feel heard and valued in their efforts. They've also said that her efforts connected them to resources and support that they didn't know was available.
Glover currently works with coalitions to address problem areas such as understanding best practices, funding and resource development, community education and engagement, and collaboration among coalition groups. Through her work, skills such as networking and information sharing and knowledge of strategic planning, program development, evaluation, and sustainability planning practices are built up.
"I can say that some of the groups I am working with are moving towards evidence-based programs, policies and procedures. They're moving away from things that they've always done (scare tactics and other strategies research has proven ineffective). Coalitions are gaining an understanding of what prevention is, why it's important and how to implement prevention activities in their schools and communities. All of these things are part of how we prevent and reduce the consequences of addiction."
In her role, Glover is constantly working towards a way to track tangible outcomes to track growth.
Compass Mark is in the process of creating further opportunities for coalitions to be recognized. Additionally, a coalition breakfast has been held the past couple of years that serves as an educational and networking opportunity for the coalitions. Funding permitting, Compass Mark seeks to continue these efforts.
"Through our work with Joining Forces, a county-wide coordinating body, each of the coalitions that we're working with is getting the opportunity to shine in the spotlight. Each coalition will be invited to present at one of the quarterly community forums and share their successes and visions for the future. Some of these coalitions are also sharing calls to action. The next Joining Forces meeting is on February 2," said Glover"
This will be the second meeting where coalitions have been invited to speak.
While Compass Mark's Community Prevention Mobilizer is currently based out of Lancaster County, Glover sees the merit of every community having a similar position.
"I think that there's value in the Community Prevention Mobilizer model of having one local expert to consult with a variety of community groups. I think that we still have more to learn locally before it can be replicated, but I definitely see that as a possibility."
The Community Prevention Mobilizer program is just one example of Compass Mark's dedication to bettering the community. Consider donating so preventative, community-centered groups will continue to exist in the future.
More Newsroom Posts