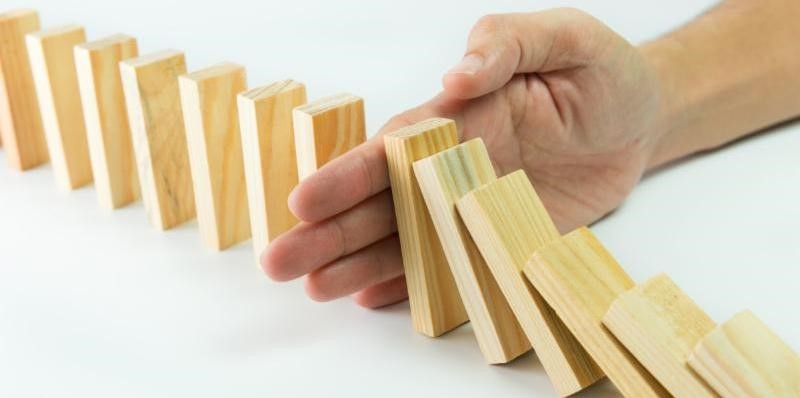 Compass Mark's Information & Referral Team is here for you. We assist and offer help to those whose lives have been affected by addiction. Do you know someone who is struggling to overcome addiction? Are you personally experiencing addiction? Do you want to be more informed? Our team can help with all of the above and more
Addiction has a devastating impact on people and their families. Whether one is suffering from the brain disease of addiction, or loves someone who is, navigating the system of treatment and supportive services can be confusing and leave one feeling vulnerable.
Since 1966, Compass Mark has welcomed questions from the public about how to proceed, and aims to be the last random call someone makes. I&R team members create a safe space for people to confidentially share what issues they're facing, help to prioritize competing needs, educate about the disease of addiction, and link people with services tailored to their situation.
The Information & Referral Team offers anonymous, confidential support around topics such as:
Alcohol, drug or gambling concerns for a loved one
Treatment referrals
12-step meeting schedules
Workplace drug & alcohol policy
Local drug trends
Prevention & intervention skills for clergy
Prescription drug addiction, including chronic pain
Role of drug testing
Tobacco cessation programs
Interventions
According to Amy Sechrist, a Certified Prevention Specialist at Compass Mark, the majority of the clients who reach out are loved ones of people experiencing addiction: parents, spouses, partners and other relatives. Sometimes their loved one is ready to go into treatment or a support group, but more often, they are simply calling because the addiction endures, and they lack other options.
"We take our time sorting out all of the details, and make sure this loved one understands that the most important thing they can do is to get education and support for themselves. Loved ones are frequently resistant to this—they want to "fix" the addicted person—but the family disease of addiction requires change by all for the family to flourish," said Sechrist.
People abusing substances or gambling also call needing evaluations, treatment, or recovery services. Compass Mark is happy to advocate for those needing specialized treament, such as the need for immediate inpatient detox
The third group who contacts the Information & Referral program are "key interveners"- people assisting an addicted individual or their loved ones. This group includes mental health counselors, educators, employers, doctors, faith leaders, and criminal justice professionals such as probation officers or attorneys. Compass Mark educates these callers so that they can advocate for their congregant, student, patient or client.
Reaching out can be difficult, but it's an important step to take.
"We know that reaching out for help is scary, and we're always amazed that people who feel powerless and alone find the courage to reach out to a stranger and share their concerns. Our services are anonymous, confidential, and free of judgement. We're familiar with local resources for treatment, support groups and recovery services and can make personal recommendations for those who call, email or stop in," said Sechrist.
When community members make the decision to lean on Compass Mark and ask for help, the feedback has been overwhelmingly positive.
"We frequently are told, 'You are the first person who has been truly willing to talk to me. And I've been calling people for days.' Our I&R staff offer a refuge—a few moments to let people know they're being heard, and that they will not be judged. Our clients often react emotionally to this safety, and express gratitude. Not only do they get the information they wanted—usually on how to get into treatment—but they know they can contact us again if they need details, support or clarity in the future."
If you or a loved one needs help, contact us. Compass Mark is here to listen and assist you.
Call (717) 299-2831 Monday-Friday, 9am-5pm or email Amy Sechrist or Christine Weidner.
More Newsroom Posts