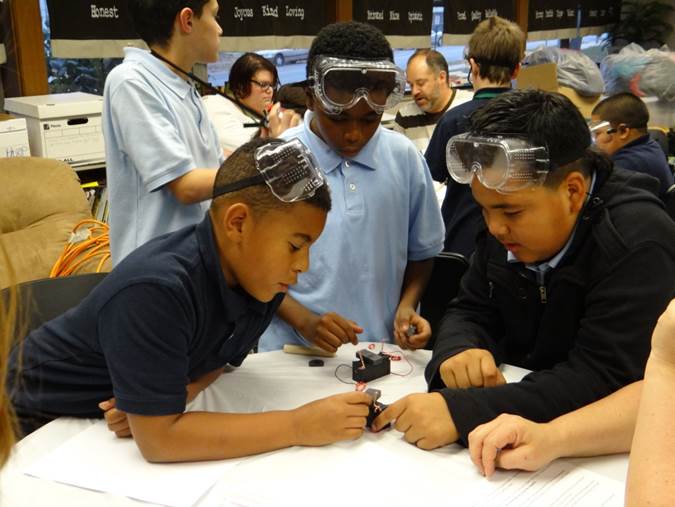 Starting a new school year can be a difficult transition period for students. How is your student adapting this year? It can be hard for students to focus if they are facing challenges likes cliques, bullying, and peer pressure. Children and teens need the necessary tools and outlets to handle these tough issues.
Compass Mark is here to help your student gain confidence and overcome obstacles this school year. One of the most effective strategies is to strengthen the protective factors in a student's life, which include strong bonding to community, family, school and peers, along with reinforcing healthy beliefs and clear standards for behavior.  Building these protective factors at an early age helps increase students' likelihood for success, and buffer against the negative influences that may be present in their environment.
Below is a list of programs offered by Compass Mark that may help your child or teenager.
The Information & Referral Team offers anonymous, confidential support for you Monday through Friday from 9am until 5pm by calling (717) 299-2831. They will help answer your questions about alcohol, drugs and gambling, and develop a plan for talking with your child about these topics.
Student Skills for Life is an interactive, small group experience for youth experimenting with alcohol or other drugs. The 12-hr program is offered each month, and provides support for youth ages 13-25 by empowering them to be more effective decision-makers and achieve individual goals.
Our Training & Technical Assistance program offers a wide variety of trainings that can take place at schools, workplaces, or community organizations.  We offer Lunch & Learns, Customized Trainings, or Regularly Scheduled Trainings.
If one of the above programs isn't what you're looking for, please take a look at these other resources available to our community:
Compass Mark can help both you and your child take on this school year with confidence. Contact us to learn more about the science of prevention, and how we can guide you and your child on a path to success!
More Newsroom Posts