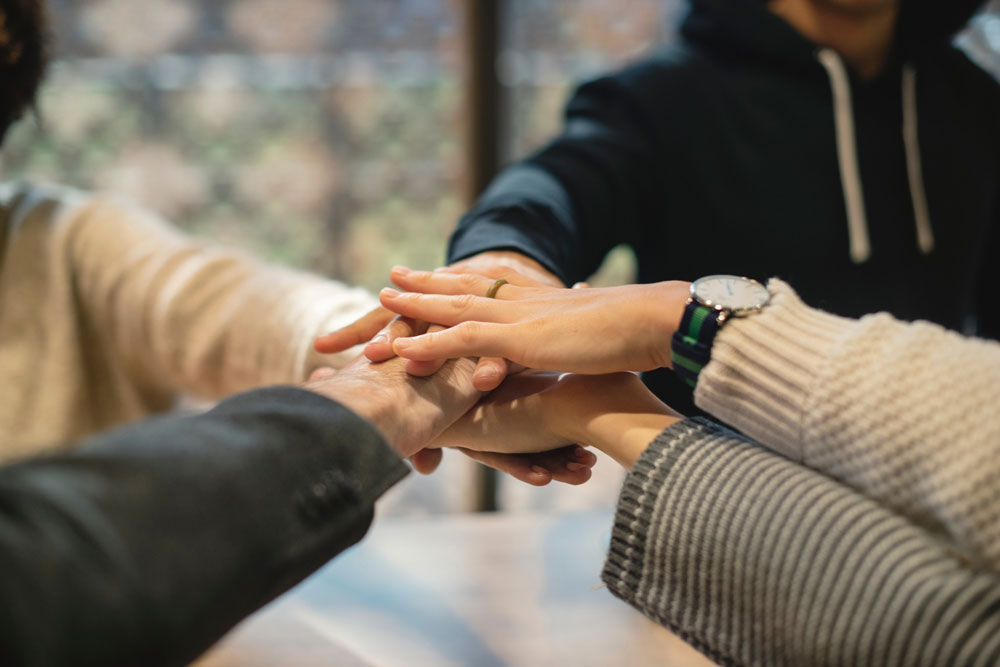 Make Healthier Choices this Year with Help from Compass Mark
The holidays can be a particularly difficult time for those who've lost a loved one to addiction. It can also be a challenging time for people currently experiencing addiction or those who are watching their friends or family members struggle. For others, the alcohol at holiday gatherings can make it difficult to get through the season with their sobriety intact.
No matter what you are experiencing this holiday season, remember that you're not alone! Compass Mark is here throughout the holiday season to connect you to a variety of resources and supports. "At Compass Mark, we know the value of building meaningful relationships, strengthening attachments in school and community, and the need have a soft place to land in the midst of the family disease of addiction," said Bevan Allen, Director of Operations.
As the New Year approaches, we want to remind you of the importance of self-care on your journey. Our wish for anyone who is struggling is that you'll find the right tools and support to sustain you on your journey. You can't pour from an empty cup! We're rooting for you, and we're here if you need a little help with finding that next step.
Whether you've lost a loved one to the addiction epidemic or you're battling addiction yourself, this January can be a fresh start for you. It's a chance to make healthier choices or make the change that you've been aiming for.
If you need support in the New Year, consider these resources and tips:
Our Research and Fact Sheet Page: Here you will find a comprehensive list of prevention resources, workplace training resources, tips on how to talk to your children about drugs and statistics on drug use in the county.
Email our Information & Referral Team or call them at (717) 299-2831. If you're ready to talk to someone, our team offers anonymous and confidential support on topics such as addiction concerns for a loved one, local drug trends, intervention, treatment referrals and more.
Visit our Find Help Page: Need addiction treatment? Pregnant and struggling with substance abuse? Looking for a support group? Need emergency help? Find information, facts and statistics, and a list of the best resources in the county that you can turn to for assistance.
Last, but not least: Get involved! One of the best strategies for preventing and treating addiction is building up "protective factors"—positive influences that help defend against risk. Examples include finding trusted mentors, taking part in healthy community activities/sports, and finding friends with similarly healthy activities. If you need to make a change, this is a great place to start.
January—and a fresh start—is just around the corner, and we're here to help you or your loved one make healthier choices in the New Year!