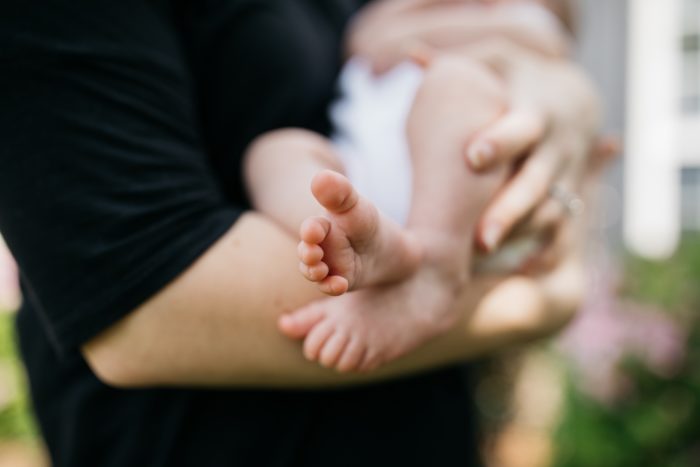 Compass Mark's Family Services Advocate program has been available in Lancaster County for the past four years and beginning in March, it is now available to serve children and caregivers in Lebanon County. The Family Services Advocate program identifies, supports, and advocates for the unique needs and rights of children whose parents are incarcerated, and helps to maintain healthy parent-child relationships when possible.
"These children serve time as well," says Bevan Allen, Director of Operations, explaining that they, too, pay a price for their parent's incarceration.
"A child not only loses their parent, but likely their healthcare benefits, housing, food access, and even their safety — real or perceived. Consider a two-parent household that is reduced to one due to a job loss — the economic impact on the household is similar with incarceration."
The Family Services Advocate receives a referral from the community, school, or often times the inmate themselves, according to Allen. Time is of the essence to assure that a child with another available parent or temporary caregiver doesn't get placed into foster care.
Compass Mark then works closely with the caregiver and the child to offer support. If the caregiver is willing and able to accept responsibility for the child, Compass Mark staff works to identify the specific needs of the child through a thorough intake process.
What Types of Support are Available?
The Family Services Advocate essentially helps a child and their remaining parent or caregiver make the difficult transition. That may include:
Directing now single-parent households to places that can help them with housing costs
Arranging for healthcare since any public benefits (like CHIP) end for a child when they are carried by the parent who is incarcerated
Referring children to therapeutic services where they can process feelings of loss and grief
"In our Lancaster program, we can sometimes arrange a special visit where the child can hug their parent, play with them on the floor, or enjoy a book together," Allen explains.  She is quick to note that these visits are not a privilege for the inmate, but a right of the child to see his/her parent. "This is time that any child deserves with a parent they are attached to and who is not a threat."
What Difference Does the Program Make?
In Pennsylvania alone, more than 100,000 kids are being raised by relatives or guardians as a direct result of parental opioid-related death. Never has there been a greater need for support for the children affected, and the Family Services Advocate program can add the protective factors children in these circumstances need.
"If this adverse childhood experience creates other negative experiences — homelessness, hunger, neglect, mental health issues — the children of the incarcerated will be at high risk of repeating their parents' mistakes," says Allen. "We are hopeful that we can break that cycle through this work."
In one specific example from the successful Lancaster program, a child whose only parent became incarcerated was being temporarily cared for by her grandmother. The child had been scheduled to attend a summer camp program, but her grandmother was unable to afford the fee. Through her Family Services Advocate, a sponsor was identified to cover the camp fees and provide the child with an experience she'd been looking forward to. While this may seem insignificant to an adult, to a child, fulfilling this opportunity was life-changing.
Compass Mark will be initiating this program in Lebanon County through funding from the Lebanon County Commission on Drug & Alcohol Abuse and the PA Department of Drug & Alcohol Programs.  To make a referral, please contact Denni Boger (Lebanon County Family Services Advocate) at (717) 205-5832 or dboger@compassmark.org.
To read a recent program evaluation from Millersville University detailing the successes of the Family Services Advocate program in Lancaster County, please click here:  https://www.compassmark.orgfamily-services-advocate/.
More Newsroom Posts