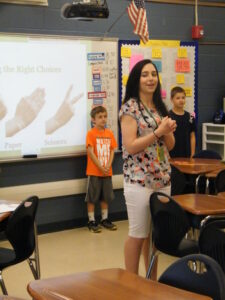 Compass Mark holds a state grant for the prevention of problem gambling, and offers the following:
Safe Bet
Safe Bet challenges adults' common conceptions about gambling, helps them recognize their motivations for their gambling and offers tips and strategies to replace or diminish harmful gambling behavior. Journaling motivates individuals to take on the responsibility of making healthy gambling choices in the future.
Stacked Deck
Stacked Deck is an evidence-based curriculum for the prevention of problem gambling among teens and young adults. Proven to be effective in changing gambling behavior in youth as well as reducing their risk of developing gambling-related problems, it consists of five school-based interactive PowerPoint lessons that teach young people the facts about gambling and related risks; encourage responsible decision-making; and prevent young people from becoming problem gamblers.
Offered for grades 9 thru 12 in Lancaster County
Contact Teri Miller-Landon for more information.
Trainings & Presentations
We have developed the following for adult audiences:
The Stakes Are Too High: Addiction 101
Loot Boxes: The Intersection of Gaming & Gambling

The Dangers of Gambling for Older Adults
For more information contact Josh Mountz at (610) 750-4116