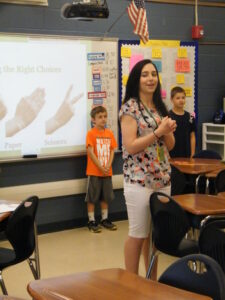 Compass Mark holds a state grant for the prevention of problem gambling, and offers the following:
We Know BETter
This exciting, interactive problem gambling prevention curriculum is for youth in grades 4 through 9 as six lessons.
WKB has a strong focus on addiction education and life skill-building, and is appropriate for both school classrooms and after-school and summer groups.
Trainings & Presentations
We have developed the following for adult audiences:
The Stakes Are Too High: Addiction 101
Loot Boxes: The Intersection of Gaming & Gambling

The Dangers of Gambling for Older Adults
For more information contact Josh Mountz at (717) 299-2831 ext. 223.