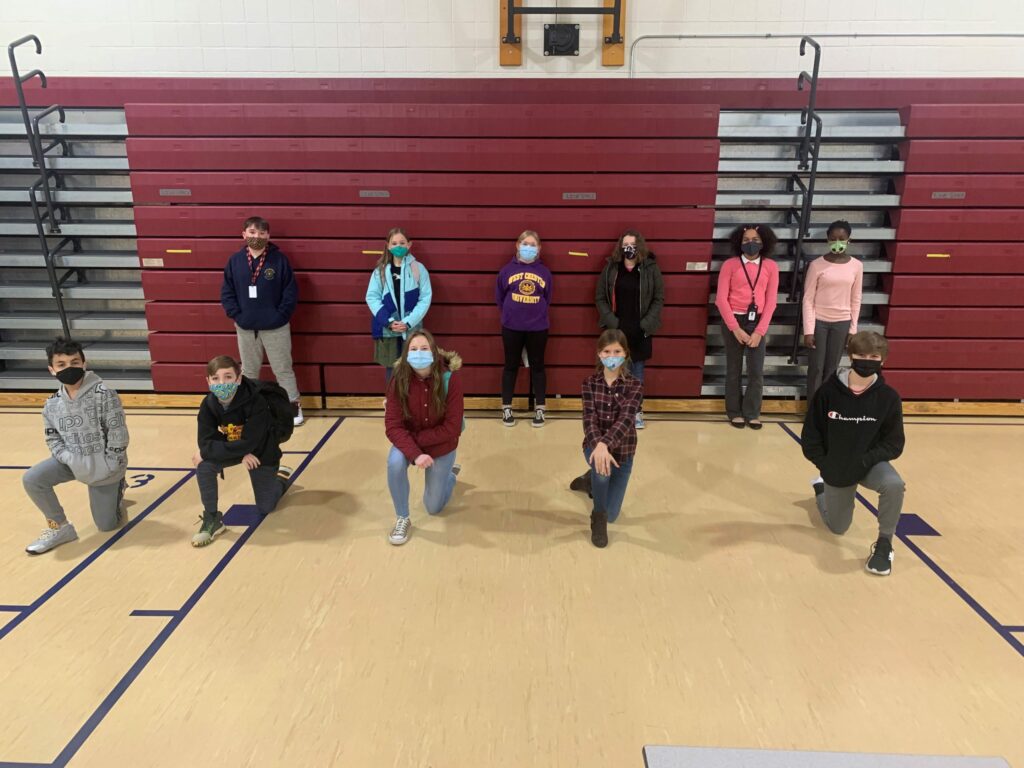 Leaders of Future Generations at Taylor Campus Middle School in Columbia Borough School District.
Our Leaders of Future Generations program is now up and running in Columbia! Twelve 5th- and 6th-grade students participated and were incredibly enthusiastic to join in the fun! During the first session of 2021, the students collaborated to create their own Code of Conduct and agreed-upon principles and expectations of how they will treat each other within the group. The first leadership activity was called, "Defining Leadership." In this module, students were split up into small groups and asked to come up with as many words, terms, or characteristics that define leaders or leadership. The groups created an excellent list with definitions including hard-working, bright mindset, taking action, and being a team player.
We asked the students to answer, "What does it mean to be a Leader of Future Generations?" Here are some of their answers!
"It means that this will help me to become a better leader. Also, to socialize more. It also means I feel good to be selected."
"A leader means that you try to make people better in a positive way. A leader also means that you take charge in a conversation, but you do it respectfully. Future Generations means that people in that group try to change the world in a positive way. A leader is a person who tries to help people make friends and socially interact."
"It means to be a good leader to other people and also to set good goals for yourself. Also, to be a role model for other people."
We are so proud of these students and team members, Vanessa and Ashley, look forward to working with them in the coming weeks as they complete their service project!
Leaders of Future Generations (LFG) is a school-based prevention program for youth who exhibit leadership potential. Students explore different aspects of leadership and develop their potential to become leaders in their schools and communities. LFG reduces a student's risk factors by developing individual leadership skills and strengthening personal resiliency. Students grow and become part of a strong community based on trust, respect, and understanding.
More Newsroom Posts