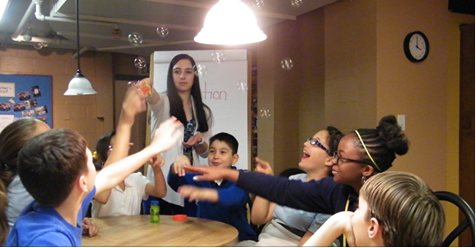 There are a variety of reasons why a young person may begin using alcohol or drugs. While most people don't actually develop addiction, researchers have identified several major risk factors that may lead to drug or alcohol abuse in teens. Can you recognize them?
Think about the children and teens in your life and learn what to look for:
Belief that drug use isn't risky
Parents with positive attitude toward drug use
Low attachment to neighborhood
Low commitment to school
Poor family management
Youth who begin experimenting with drugs and alcohol are kids you may see every day: the cashier at your grocery store; the children across the street; your child's classmates. It is critical that we, as a community, work to help them avoid the path toward addiction.
That's why Compass Mark exists: To offer preventative education and resources to youth and teens who are at risk for substance abuse. Our individualized and group programs in schools and in the community help participants build skills that can change the course of their lives.
Prevention During Crucial Transition Periods
Compass Mark's programs are offered to children and youth in grades K-12 and beyond, to make the biggest impact during the most crucial transition periods of their lives.
According to the National Institute on Drug Abuse, the key risk periods are during major transitions in children's lives–especially the transition to middle and high schools. With new academic and social situations, as well as exposure to greater availability of drugs, chances increase that students will turn to alcohol and other substances.
In fact, almost 32% of Lancaster County 8th graders surveyed have consumed alcohol, 10% have smoked cigarettes, and 7% have used marijuana, according to the 2015 Pennsylvania Youth Survey. Lebanon County numbers are comparable.
Learn more about our programs that are designed specifically to impact young people during these critical times:
More Newsroom Posts