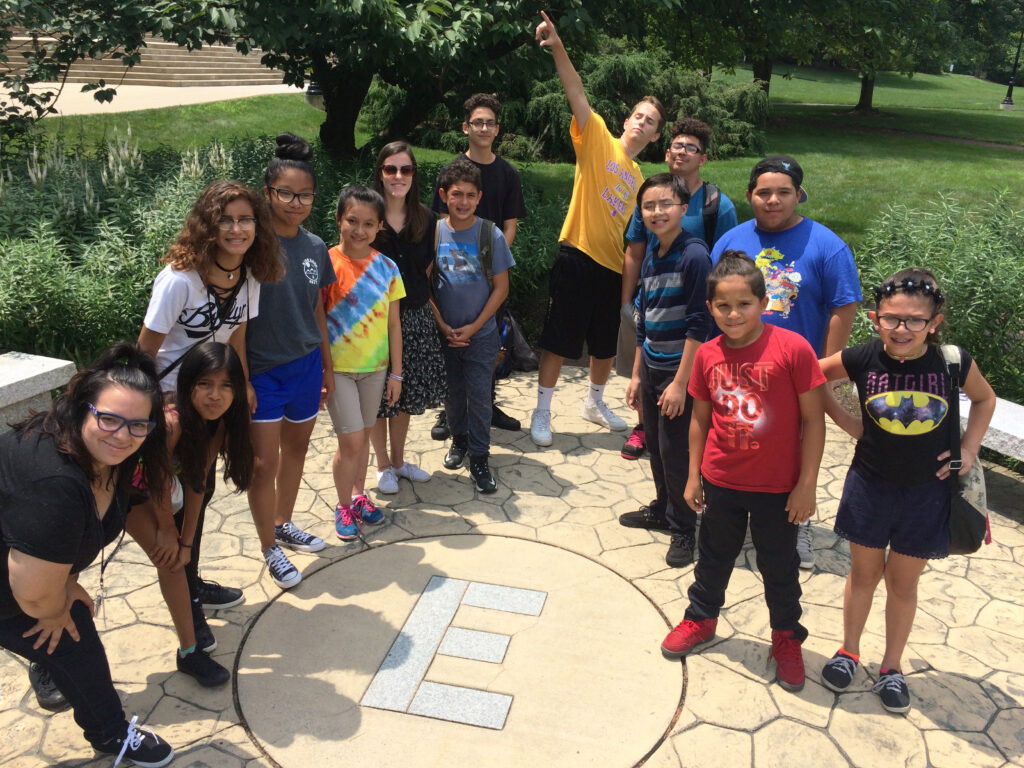 Future Generations isn't just a program offered by Compass Mark, but an opportunity for participants of all ages to be given tools to change their lives. One Future Generations (FG) participant shared her experience:
"FG has given me a second home with an amazing extended family. The relationships I have built through this program have set up lifelong friendships and given me memories and experiences that I wouldn't have been able to have without this program. Future Generations has given me a confidence in myself and the decisions I make. I know that I will be a leader someday . . . and I have FG to thank for that."
The program instills confidence in youth so they can do better in school, change their outlook towards academics, and decrease negative behaviors. By developing individual leadership skills and strengthening personal resiliency, participants are able to grow and become a strong part of the community.
Future Generations consists of four components:
Future Generations After School
Youth Leadership Program
Kids Kamp
Connections Camp
Future Generations After School
Future Generations After School provides an outlet for youth to express their energy and creativity in a safe, judgement-free environment. The program occurs Monday through Thursday from October to May and leaves students with the ability to achieve success thanks to the life-skills curriculum, inter-generational mentoring, service learning and homework help.
Youth Leadership Program
The Youth Leadership Program is created for high school-aged youth and provides them with opportunities to develop leadership skills through strengths-based skill development, inter-generational mentoring and service learning. Youth Leadership Program participants leave the program as role models for younger students by demonstrating their positive attitudes. The program has bi-weekly leadership training and regular attendance at the Future Generations After School program.
Kids Kamp
Kids Kamp is a camping experience built around elevating individual growth and group bonding. Students are encouraged to take healthy risks and challenge themselves so they can discover their individual strengths. It is a 5-day overnight camp that takes place in late June with youth ages 10 to 18.
Below is what one camper had to say about Kids Kamp.
"The beginning of the week was rough, but I quickly got over my nerves. I ended up having the best time of my life at Kids Kamp. I cried my eyes out when I had to leave. Since then, I've been devoted to Compass Mark. I finally feel that I accomplished the goal I made during the last campfire.

Back then, I was always the quiet one who came from a broken family. Being ten and having divorced parents was rough for me, but the program helped me through it, and now I can use those skills to help kids today. The campers look up to me as a big brother now, and it makes me feel amazing when I can help change someone's life. Not only am I proud of that, but I'm proud of each person who inspired me seven years ago."
Connections Camp
Connections Camp connects youth with what their community has to offer and how they can give back. Students, ages 10 to 14, explore the possibility of higher education and how they can reach their future goals. Connections Camp takes place Monday through Thursday for four weeks in July and August.
The Future Generations program is made possible by generous donors like you. Your donation today can help change a child's life tomorrow.
Donate here.
More Newsroom Posts