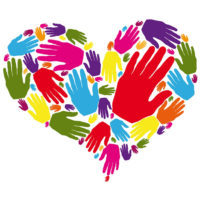 Effective and comprehensive school-based prevention programs help students develop social skills, decision-making skills, and coping skills, all of which are important tools for kids in avoiding ATOD use. Since kids are often at-risk years before they actually use, prevention programs should begin as early as elementary school, with frequent reinforcement throughout middle and high school.
The 2020 school year has presented unique challenges to classroom-based learning during the public health crisis. COVID-19 continues to change the landscape of our children's educational experience. Prevention education is more important than ever, and Compass Mark is meeting the needs of this reality.
Evidence-Based School Service Options 2020/2021 can be found here.
Compass Mark will be offering several programs via Live Zoom for students in grades 4th-12th.
School-based programs include:
Positive Action (4th – 6th)
Lions Quest (4th – 6th)
We Know BETter (4th – 9th)
Project Toward No Drug Abuse (8th – 12th)
Catch My Breath (4th – 12th)
The Lions Quest program will be recorded and available for distribution to teachers to share.
The recorded programming includes:
Lions Quest (K – 3rd)
PATHS (K – 2nd)
Compass Mark will continue facilitating classes in person, as requested, and are prepared to meet PDE pandemic safety requirements.
To see what's available in your county email our: Lancaster Coordinator, Lebanon Coordinator or Chester Coordinator.
More Newsroom Posts