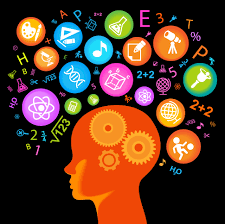 Last month Compass Mark, in partnership with the Lancaster Lebanon IU13, held the annual Pennsylvania Youth Survey (PAYS) Summit. This event was designed to teach schools and administrators on how to integrate the PAYS substance use data in local planning. Summit attendees learned how to read and interpret the data, recognize, and address risk factors, compare their school entity's data to state averages, and more. This year's summit had participation from ten school districts and various community partners.
What is PAYS?
The Pennsylvania Youth Survey (PAYS) provides information about adolescence to determine mental health and substance use risk at the community, school, family, and peer levels. PAYS data offers a unique opportunity for schools, service providers and communities to speak a common language as they work together to solve shared problems. Since 1989, The Commonwealth of Pennsylvania has conducted a biennial survey of youth in the 6th, 8th, 10th, and 12th grades to gather information about their knowledge, attitudes, and behaviors towards alcohol, tobacco, and other drug use to help communities address root causes of antisocial behavior. It has been conducted within public, private, charter, cyber, and parochial schools, and the data from it is made available to these school entities the following year for use in local efforts.
PAYS Results
PAYS assists us in answering the following questions:
1. What are the problems?
2. Why are the problems occurring?
3. Why are the problems occurring here?
The full report for Lancaster, Lebanon, and Chester Counties can be found on our Research & Facts Sheets page.
Resources & Tools
The Compass Mark team is available to help school districts and community organizations review their local PAYS data, and develop implementation plans for prevention services specific to community needs.
In the coming weeks, Compass Mark will be partnering with the Chester County Drug & Alcohol Services to host a similar PAYS Prevention Summit event. Compass Mark believes that it definitely PAYS to know your local data!
More Newsroom Posts