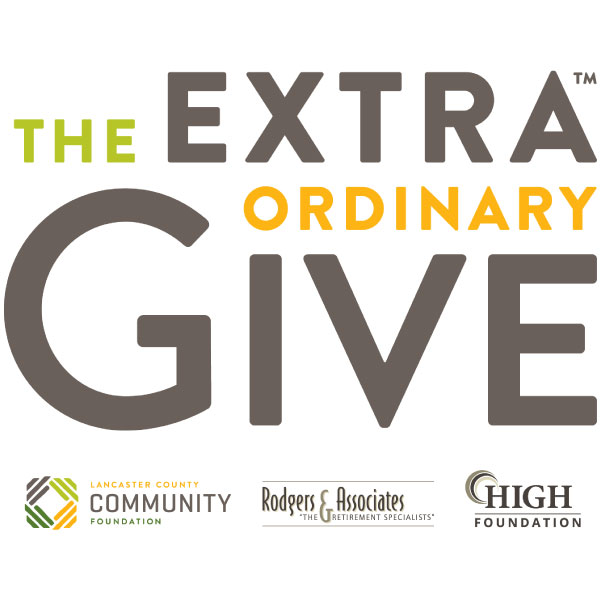 This year, Compass Mark will once again be participating in the Extra Give! The Extra Give, which will be held on November 16, is Lancaster County's Largest Day of Giving; it's a 24-hour online fundraiser that aims to raise awareness and financial support for non-profit organizations that serve Lancaster County, including Compass Mark. This year, Compass Mark is hoping to raise $15,000 to advance our mission of preventing addiction through education, skill-building and community mobilization. Will you help us reach this goal?  Any donation made during the Extra Give will be stretched by a half-million-dollar stretch pool.
With the help of donors like you, Compass Mark works to empower people throughout Lancaster County to live healthy lives free from addiction. A donation of just $50 ensures that a helpful, reassuring voice is available each day in our Addiction Resource Center, a service offering confidential referrals and resources for those in need. A donation of $100 provides education for at-risk youth through Student Skills for Life, a program that helps young people make informed decisions about drugs. Your donation can make a world of difference to children, youth and adults in your community.
Please consider contributing to Compass Mark's Extra Give Campaign. Starting at 12 a.m. on November 16, you will be able to donate here. Giving will end at 11:59 p.m.
Please spread the word and remember to support Compass Mark on November 16. Your support helps us guide people toward healthy, fulfilling lives free from addiction.
More Newsroom Posts