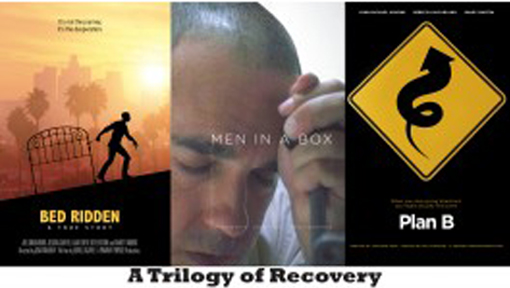 In this comedic romp, a determined financial advisor is convinced life works best when he's in charge–until he tries to return a fax machine to a local electronics store. Explores the excessive need for control of people, places and things– a form of "stinking thinking" common among many who suffer from addiction disorders.
In this film, which corresponds with Step Three of the Twelve Steps, small-time investment counselor Ted Snamoy, played by the hilarious John Michael Higgins, can't seem to do anything without issuing instructions to others, even though his own life is spinning out of control.
In film form, entertainment education harnesses the power of a story well told.
Social scientists at the University of Southern California and other institutions have identified the viewer's cognitive process watching a good story as "narrative transportation." When a viewer becomes engrossed in a tale, he or she loses his sense of self and becomes immersed in that world and its characters. This then can affect their real-world beliefs. Often it causes them to focus on the connections of the characters and the story to their own lives. Often they initiate action they may not have done had they not been exposed to the story.
Counselors and therapists can discuss these films with patients and clients in context of the Twelve Steps used in the Minnesota Model of recovery. However, the films also stand on their own without the Twelve Step connection in that they portray behaviors common among individuals with addictive disorders.
FMS Product No: 04840