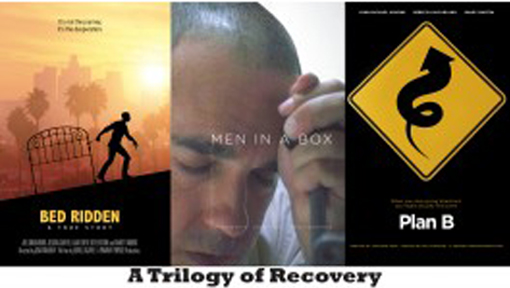 A historical thriller starring Kurtwood Smith as famed psychologist B.F. Skinner as he conducts a chilling experiment into the nature of addiction in his Harvard University lab.
Why do people with additive disorder continue to return to the very substance or behavior that's destroying their lives? And what does it take to step out of that pattern of behavior and find recovery?
Men In A Box explores some of the answers to these questions in a film that writer and director Lowell Cauffiel says was inspired by college psychology classes and his love of of early Twilight Zone episodes.
In film form, entertainment education harnesses the power of a story well told. Social scientists at the University of Southern California and other institutions have identified the viewer's cognitive process watching a good story as "narrative transportation." When a viewer becomes engrossed in a tale, he or she loses his sense of self and becomes immersed in that world and its characters. This then can affect their real-world beliefs. Often it causes them to focus on the connections of the characters and the story to their own lives. Often they initiate action they may not have done had they not been exposed to the story.
FMS Product No: 04840