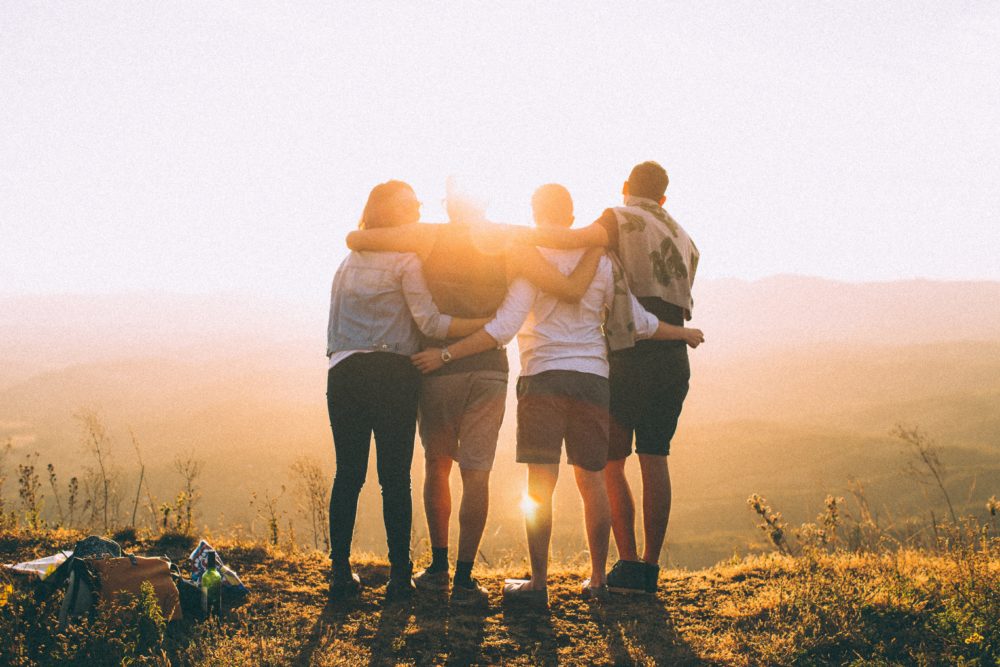 When the term "substance abuse" is mentioned, your mind likely goes to Pennsylvania's much-publicized opioid crisis, but the issues of substance abuse are much broader.  While they receive special attention in October during National Substance Abuse Prevention Month, these issues require attention all year round. That's why Compass Mark's dedicated Prevention Specialists work to build strong communities and empower individuals. Avoiding the physical and emotional pains of addiction and maintaining recovery success requires healthy decision making every day of every month.
The road to addiction can start the first time you use a substance. How fast this takes, or if you move down the road at all, depends largely on your own personal balance of risk and protective factors. You may have noted in your life that some people can just stop using a substance, while others struggle to quit one or replace it with another.  This has to do with their personal level of risk and how many "protective" factors exist in that person's life. We have to begin to look beyond the substance of choice and start looking at the issue of substance abuse itself.
Substance abuse is a real concern for our communities.  Affected community members can be prevented from living healthy, successful lives.  The families of those struggling with substance abuse are often heavily impacted as well. In fact, one in four families in Pennsylvania is impacted by addiction or substance abuse in some way. Children of parents struggling with substance abuse are particularly vulnerable in these situations. For these children the effects can be felt long into adulthood and can cause lifelong issues like depression, anxiety or substance abuse.  Sometimes we don't talk about the genetic risk factors of addiction because it's a tough conversation. We need to have those conversations to protect future generations.
When our neighbors suffer from substance abuse, we all feel the weight of the impact. It can cause negative emotions and create fractures that feel irreparable. Don't be deceived by those moments. People can heal, and you can contribute to the healing. Even better: we can avoid substance abuse by assessing our own risk before we use a substance, therefore avoiding trouble altogether. Addiction is 100 percent preventable.
Compass Mark is a support system for families and individuals in need, but it also provides the community with the tools necessary to prevent substance abuse on a larger scale and work together for the betterment of our entire region. School-based programs help students learn to deal with a family member's addiction in a healthy manner.  The Student Skills for Life Program educates students about their own personal risks and makes the case for avoiding continued or future use altogether. Community mobilization helps people who want to make a difference do it well, sometimes on a scale larger than they even realized they could!
Community involvement is crucial to prevention of substance use disorders. You can get involved in combatting the issue on an individual level in a few ways:
Make information regarding substance abuse and solutions available in your realm of influence (whether you work in an office, school, storefront or even a church, there are likely people you come in contact with every day dealing with substance abuse.)
Increase your knowledge on the issue and other community resources, like Compass Mark, so you know how to best help those in need.
Be the change! Provide the hope, support and care that can reverse the impacts of substance abuse year-round, not just during National Substance Abuse Prevention Month.
More Newsroom Posts