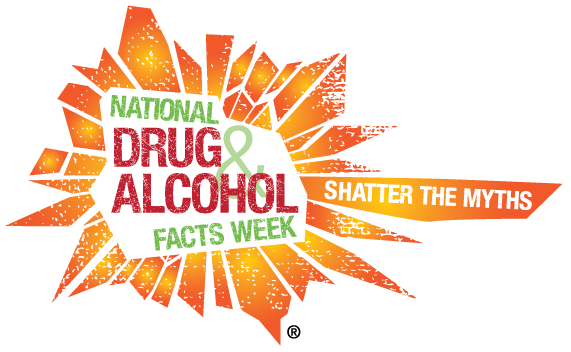 At Compass Mark, our goal is to make sure Lancaster and Lebanon County residents understand addiction and its impact on our community, and to share our best resources for prevention. Every January, our mission is further reinforced by a national call to action — National Drug and Alcohol Facts Week.
This week is about knowing the facts. How much do you really know about drugs and alcohol, the science behind them, and the potential health effects on teens? Are your children educated about the risks? National Drug and Alcohol Facts Week is the time to test your knowledge. This quiz might help.
According to GetSmartAboutDrugs.gov, National Drug and Alcohol Facts Week, held the final week of January since 2010 (Jan. 22-27 this year), "brings teens and scientific experts together to discuss the scientific facts about drugs, as well as their potential health effects on teen bodies and brains."
Knowing the risks for drug and alcohol use is important today, in a society where underage drinking, drug abuse, and overdoses are commonplace. Even teens who are at low risk for drug abuse should know the facts. They can make smarter, healthier choices — and encourage their friends to as well — when they know the risks associated with drugs and alcohol. In addition, by knowing the signs of an overdose or drug use, they could save a friend or loved one's life someday.
Whether you have talked to your children about drugs or not in the past, we encourage you to take advantage of this week to have a conversation with them and answer any questions they may have for you.
And if you or a loved one is struggling, remember, you don't have to do it alone. Here's some of the ways that Compass Mark can be a resource for you:
Take advantage of this opportunity to start the conversation with your friends and loved ones about drug and alcohol abuse during National Drugs and Alcohol Facts Week!
More Newsroom Posts