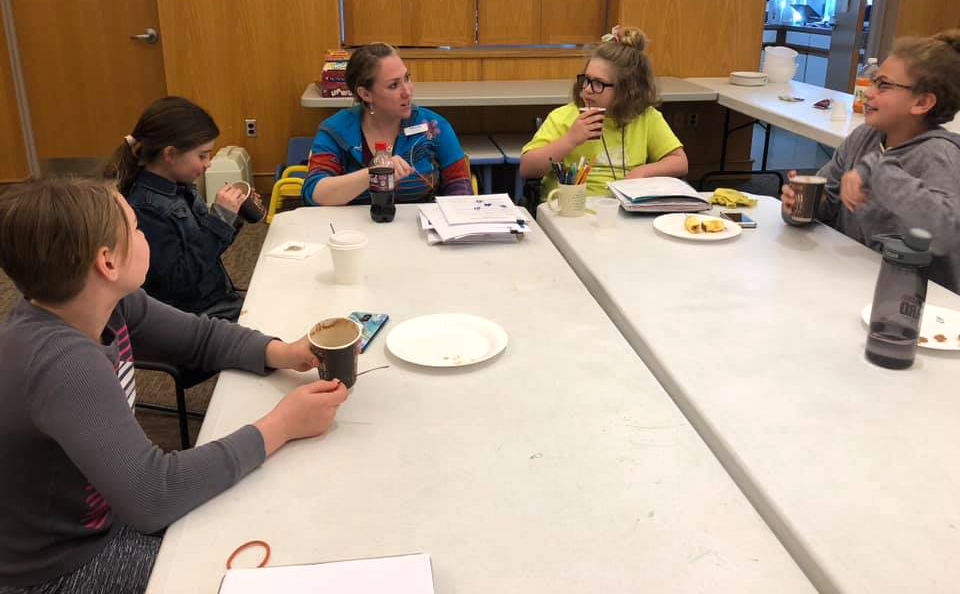 Photo: Ephrata Cares supports "Character Matters"
In December of 2018, Compass Mark awarded grants to four deserving local coalitions that are undertaking various prevention projects in the community. These efforts were made possible thanks to funding received from the Lancaster County Drug and Alcohol Commission.
Recognizing that it truly takes a village to prevent addiction, Compass Mark staff were thrilled for this opportunity to invest in community-level prevention programs that share our mission.
These coalitions are already making great strides. Here's a look at how they've already impacted their local communities in just four short months.
Ephrata Cares
The Ephrata Public Library, Ephrata Cares, and the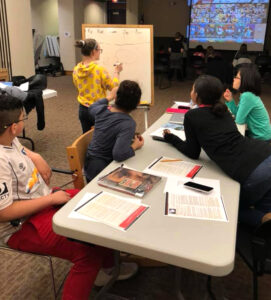 Northern Lancaster HUB launched "Character Matters," a 21-week character education after-school program for tweens and teens in the Ephrata community designed to strengthen community protective factors against substance abuse. The program, which enrolls students who have been identified as at-risk for addiction, is now at full capacity, and attendees and their parents and guardians have given positive reviews of the program. Many have even requested that the program return in the summer or fall.
This program is making waves even outside the library. According to Christine Glover, the Community Prevention Mobilizer at Compass Mark, one Ephrata school district teacher has incorporated the theme from the program into her curriculum. Her students read a book based on the month's character traits and then write a blog post outlining their response with a special emphasis on the character trait.
Lancaster County Recovery Alliance (LCRA)
The Lancaster County Recovery Alliance is committed to educating the media about the disease of addiction and setting language and image standards. They are currently working with Wonderscope Cinema and several volunteer actors to create a Public Service Announcement, which will highlight how local people in addiction recovery contribute to a strong Lancaster County. They are also designing a toolkit outlining vocabulary and imagery standards to distribute to local media outlets. The toolkit recommendations harness the power of positive, person-first language which recognizes individuals with substance use and gambling disorders as people with illnesses. In addition, they've prepared a list of LCRA members who media outlets can contact for interviews or to answer questions.
Donegal Substance Abuse Alliance (DSAA)
The DSAA is working to educate family members of those struggling with substance abuse.  They held their first family retreat, which was well-attended and received positive reviews. According to Glover, "attendees learned about the disease of addiction and tangible strategies that they can implement in their families to encourage a loved one to seek treatment." The next family retreat will teach attendees effective communication strategies that they can implement within the family setting.
Future family retreats will focus on the impact of traumatic experiences and the importance self-care. Throughout this grant period, it's become clear that there is a great interest in similar events for caregivers and children and the DSAA is now exploring how to make this programming available for the community.
Outside of the family retreats, DSAA is also working with families one-on-one to provide ongoing support and skill development.
Bridges Poverty Task Force
The task force held their first partnership breakfast in early April and it was quite a success! "The beginning steps of forming a more structured network within the Penn Manor School District are well underway now," Glover said.
The group has identified an online platform that will help them stay in touch with all their partners, identify and meet needs of community members, and share important announcements and reminders. The task force invited partnership breakfast attendees to add their information to an online directory of services, which will then be available to all providers and community members via Google maps.
The group has also hosted fairs at which community members can learn about local resources. They've also surveyed residents in order to identify and address gaps in services and areas for improvement.
The team at Compass Mark is excited to see how these programs continue to grow and develop and make an impact right here in Lancaster County. Their success is critical in working toward a shared goal of preventing drug and alcohol abuse and improving the overall health and safety of local communities. A special thanks to all those involved for the hard work that is being invested into these powerful projects!
More Newsroom Posts