On Sunday March 18th, Compass Mark welcomed more than 300 kids and parents to Go 'N Bananas for the first ever Prevention Convention! The event was generously sponsored by Murray Securus and other local companies to support Compass Mark's mission in the community. Participants enjoyed a variety of games and activities and learned new skills along the way.
For example at the Ropes Course, youth collected stickers from each station to represent the many protective factors (family, spo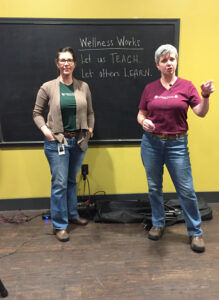 rts, sense of humor, religion, etc) that enhance resilience when facing challenges. At Laser Tag, participants were given information about the communication system inside their brain, and how substances interfere with the healthy development of these pathways.  Children entering the Ballocity received a clothespin and were encouraged to write the name of someone who is a support in their life, to carry with them into the maze. And in the party room, Wynne and Kim from Wellness Works in Schools provided practical tools for helping children practice mindfulness.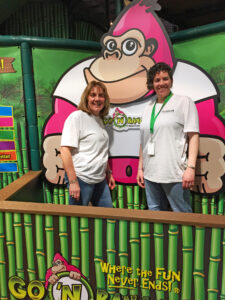 At the end of each session, participants received a give-away bag with additional resources to reinforce the important concepts learned throughout the afternoon.  The Prevention Convention was also featured on two local news outlets, further extending the reach of the important message of prevention.
Compass Mark offers our sincere thanks to lead sponsor Murray Securus, and the many volunteers from their company, who helped to make the day a tremendous success! In addition, we thank the following generous sponsors who helped bring this one-of-a-kind educational event to the Lancaster community:AmWINSAmWINS Brokerage of New EnglandBlakinger ThomasBrickStreet Mutual Insurance CompanyBurnham HoldingsChubb InsuranceChubb InsuranceDonegal Insurance GroupEastern Alliance Insurance GroupGreat American Insurance CompanyJanney Montgomery ScottLiberty Mutual InsuranceMerrill LynchMillers Mutual GroupMorgan StanleyPain Specialists of LancasterPaul DavisRBC Wealth ManagementRKL LLPThe StandardWells Fargo AdvisorsThrough the Prevention Convention, Compass Mark raised over $50,000 that will be used to expand our prevention services for children, youth, and adults in the community.  Thanks to everyone for your support!
More Newsroom Posts