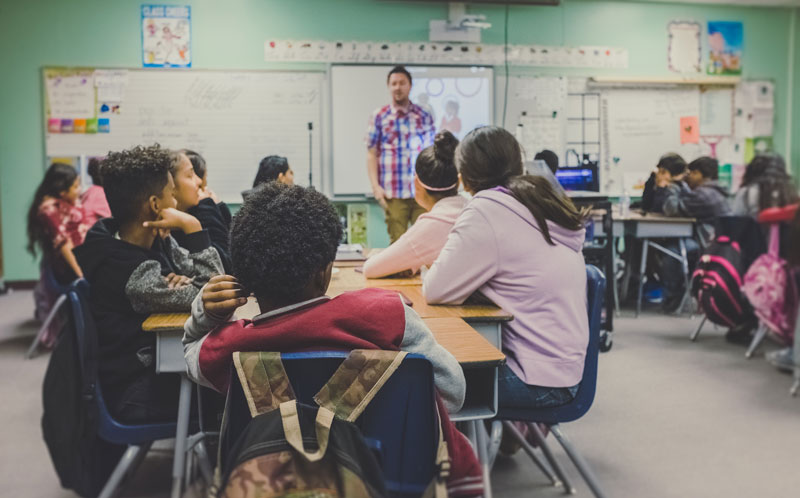 As the new school year begins, Compass Mark is gearing up for prevention programming in partnership with area school districts in Lebanon and Lancaster counties. Effective and comprehensive school-based prevention programs help students develop social skills, decision-making skills and coping skills, all of which are important tools in avoiding potentially harmful behaviors.
Children are often at risk before they begin engaging in risky behaviors, so it's important to work with students in prevention programs early and often. Importantly, since not every school-aged child is at the same level of risk, not all prevention programs are equally effective.
Compass Mark staff know there is no "magic potion" that will deliver safe, effective results for all students. Instead, staff strive to facilitate school-based prevention programs that target small groups of at-risk students, which often prove to be far more impactful.
Prevention program coordinator Matt Weaver says, "Our school-based programming has been so successful because we use the best practices of prevention, which means we use evidence-based curriculum and will meet with selected groups for a minimum of 10 sessions."
He explains that, at Compass Mark, "We do not subscribe to the notion that 'something is better than nothing,' because in the world of prevention, 'something' can cause more harm than good if essential skill-building isn't occurring. We also ensure our facilitators are well prepared to implement [programs without changing them]. This is also why our programming is so effective. Maintaining fidelity is crucial for achieving desired outcomes and putting students in the best position to grow and succeed in learning new skills."
Michelle Sweitzer, prevention coordinator for Lebanon County, explains that small group programs also have the advantage of allowing facilitators to work more closely with students and build trust. She says,
"I feel that these work well for those students due to the fact that they are more willing to participate and talk than [they are] in a large group setting."
"We offer an evidence-based program that runs for 12 sessions, and I feel that the facilitator is able to build solid relationships with the students. This enables the students to feel comfortable and get the most out of the program."
The small group sessions address risk factors such as anxiety, withdrawal, depressed mood, acting out in school and impulsive or risky behaviors. Students leave the program able to deal with real-life problems and stressors and with problem-solving skills. Weaver says this method of prevention has been highly effective for at-risk youth.
"By meeting with them, building rapport and providing them with tangible skills to make better choices, students gain what we call protective factors that increase their resiliency and ability to cope in healthy ways"
"Although preventing the disease of addiction is Compass Mark's primary mission, it's really a secondary response of grooming the higher risk and underappreciated student populations to be the best individuals they can be through our school-based programs."
If you would like to learn more about Compass Mark's school-based prevention programs or learn how to schedule a prevention program for your school, visit our website.
More Newsroom Posts