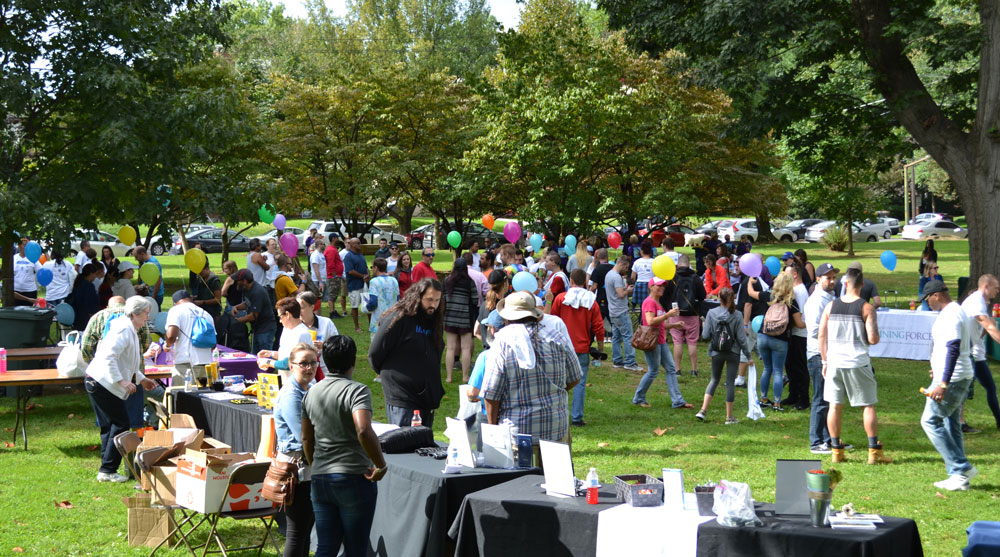 During National Recovery Month in September, Compass Mark partnered with community organizations to celebrate stories of recovery and continue to spread awareness for prevention programs.
Lancaster
Recovery Day Lancaster, held by the Lancaster County Recovery Alliance (LCRA) offered food, fun and activities for people in recovery, their loved ones and allies on September 22, 2018.  This event was held at Buchanan Park in Lancaster City and helped spread awareness that thousands in Lancaster County live in recovery from addiction and contribute significantly to our community. According to Scott Theurer, certified recovery specialist and LCRA chairperson,
"Recovery Day Lancaster promotes a celebration of healing and helps to normalize addiction recovery as a healthy and contributing factor towards a strong community. Recovery is more sustainable in a welcoming and supportive environment. We believe that by making our celebration of recovery more visible, we ultimately make recovery and recovery supports a more accessible and sustainable public resource."
Lebanon
The Lebanon County Heroin Task Force held its first annual Recovery Day event at Monument Park in Lebanon on September 8, 2018.  The park was filled with dozens of substance abuse treatment providers, prevention providers, and other community partners.  Visitors were treated to free food, t-shirts, family friendly activities, and a slate of speakers showing that there is hope and that overcoming addiction is possible.  Josh Mountz, Prevention Specialist for Compass Mark, said,
"It's great to see so many people from across the community.  From elected officials, to the Chief of Police, the community needs to know that recovery is possible and that they are not alone in this."
The Heroin Task Force plans to make this an annual event on the second Saturday of September.
Prevention & Recovery Both Critical
Prevention and recovery are both critical as we strive to create drug-free communities. Compass Mark works year-round to connect individuals and families to recovery supports and treatment programs, and provides proven prevention programs through school-based initiatives and community programs. Compass Mark's online calendar offers a comprehensive listing of upcoming events and trainings for our local community.
This September and all year long, Compass Mark is at the forefront of prevention, working to empower youth and adults to live healthy, fulfilling lives free from addiction.
More Newsroom Posts