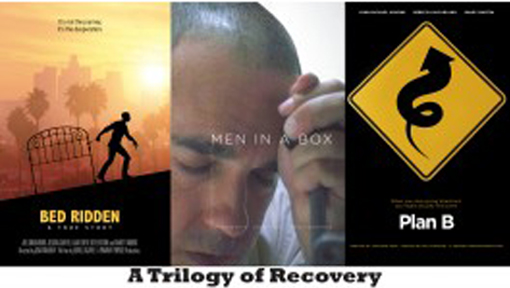 The absurd lengths people go to in pursuit of their addictions before they finally seek help are well-known. Based on a true story, Bed Ridden chronicles the last score of a young man named Jay, who decides he can still navigate the streets of LA despite the fact that a loved one has handcuffed him to his bed to stop him from using drugs.
Directed by Oscar-nominated filmmaker Jonathan Heap and written by New York Times best-selling author and screenwriter Lowell Cauffiel, Bed Ridden, which corresponds to Step One of the Twelve Steps, probes both the comedic and poignant sides of an addict's obsession and its impact on the people he knows and loves. Ultimately, Bed Ridden points to the path of recovery from a disease that affects four in ten American families, according to the National Institutes of Health.
In film form, entertainment education harnesses the power of a story well told.
FMS Product No: 04840