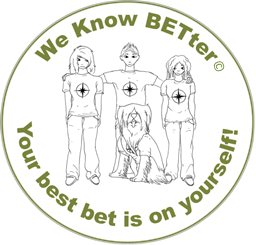 August 22, 2018




9:00 am - 2:00 pm
Event Phone: 717-299-2831
We Know BETter is a skill building program that will help students from 4th through 9th grade live lives free of alcohol, tobacco, other drugs and gambling. This training is for certification as a program facilitator for both school based and community program implementation.
Problem Areas Addressed:
Media's influence on decision making;
Perception of peer use and engagement in risky behaviors;
Understanding that gambling is a risky behavior.
This curriculum seeks to build the following skills:
Effective decision making
Developing resiliency
Stepping up for others
Refusal skills
Compassion for others
Age/Grade Level of curriculum: 4th to 9th grade
Setting: Small group, pullout program during the school day, full-classroom lesson, or after-school, small- or large-group lesson
Format: Series of six 40-minunte sessions with a 20-minute pre-survey prior to the first lesson and a 20-minute post-survey after the last lesson
Effectiveness:
Evidenced informed program
Recognized by DDAP for meeting best practices
Currently in the evidenced-based research process
Address:
Blair Room
, 630 Janet Avenue,
Lancaster
,
Pennsylvania
,
17601
,
United States