April 10th


April 10, 2020




8:00 am - 12:00 pm

April 20th


April 20, 2020




1:00 pm - 5:00 pm

May 8th


May 8, 2020




8:00 am - 12:00 pm

May 18th


May 18, 2020




1:00 pm - 5:00 pm

June 22nd


June 22, 2020




1:00 pm - 5:00 pm
MULTIPLE sessions of this FREE, 4-hour training are being offered – please select ONE from the drop-down on BrownPaperTickets.com.
This training provides a foundational understanding of trauma, Adverse Childhood Experiences (ACEs), resilience, vicarious trauma, and trauma-informed care for anyone in the community who interacts with individuals and families who may have experienced trauma, including law enforcement and criminal justice professionals, first-responders, healthcare and behavioral health providers, human services professionals, educators, employers, government agencies, faith community leaders, and others.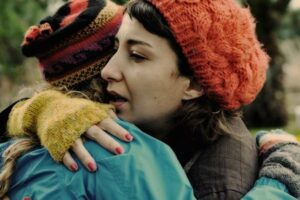 Trauma definitions, types of trauma, causes of trauma, symptoms & effects
Adverse Childhood Experiences (ACEs) research
Neuroscience of trauma and resilience
Links between trauma and social, emotional and physical health
What's needed to heal from trauma
Secondary/vicarious trauma and self-care for professionals
Principles of trauma-informed care and becoming a trauma-informed organization
Continuing ed credits for social workers and law enforcement. Free event, but no-shows will be invoiced $30. REGISTER!
Location: Penn Medicine Lancaster General Health Suburban Pavilion- Building 2100, 3rd Floor Conference Center, Lancaster, PA