Morning Workshop


January 14, 2020




10:00 am - 12:00 pm
Recovery from substance use disorders, including opioids, is different from abstinence from those substances. Recovery involves remission of symptoms such as substance use, but also involves a process shaped by biological, sociological, psychological and spiritual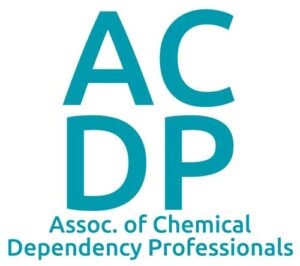 influences. We will look at symptom recurrence and how our views of "relapse" can help or hurt an individual's overall health. Recovery is normally viewed as the responsibility of the person with the addiction, but the goal should be familial and community recovery as well. We will examine the factors that make sustainability more likely and how our communities can and should regard the process as a vital part of societal health and wellness.
Training by Scott Theurer, Certified Recovery Specialist
No need to register for individual Association of Chemical Dependency Professions (ACDP) workshops
To receive a certificate of attendance with PCB-approved credit hours, a $25 calendar-year membership in the association is required. Questions to Linda Morrow at (717) 471-8085 or email at LCMorrow@verizon.net.
Venue Phone: 7172992831
Address:
1891 Santa Barbara Drive
, Suite 104,
Lancaster
,
Pennsylvania
,
17601
,
United States