Morning Event


October 12, 2021




10:00 am - 12:00 pm
This training through the Association of Chemical Dependency Professionals is by Shawn McNichol of the Lancaster County Drug & Alcohol Commission. Shawn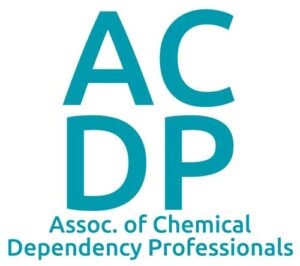 will discuss policy and procedure updates affecting licensed substance use disorder treatment providers. This career addiction professional has a lot to share, and you're going to want to hear it!
We will spend a blissful couple of hours enjoying how policies & procedures can be fun as well as useful. Shawn will share her passion about these amazing tools in an attempt to rekindle and/or ignite a desire in addiction and other professionals to embrace the versatility of these infrastructural entities.
What is your stage of change when it comes to embracing policies & procedures? When we function with integrity within well-created structure, we can be who we need to be for our clients. We'll address PCB and other certification and licensure boards' codes of ethics, contracts with PerformCare, and DDAP licensing regulations, in addition to workplace standards. We'll discuss the three questions for ethical decision making.
Is it legally sound?
Is it ethically/morally sound?
Is it clinically/programmatically sound?
For such a time as this, the existence of these schematics to provide a framework for living is beyond essential; in all aspects of our life. Structure is the key that provides a foundation for further personal and professional development.
Come & learn how to find the freedom & creativity within that which appears to be binding 😊.
To receive a certificate of attendance with PCB-approved credit hours, a $25 membership in the association for 2021  is required. Contact Linda Morrow -(717) 471-8085 with questions or fill out the form below.