October Event


October 29, 2021




10:00 am - 12:00 pm
Family Constellations is the term for a method of working with the family system as developed by Bert Hellinger, a family therapist in Germany. In this online workshop, Karen Carnabucci, LCSW, TEP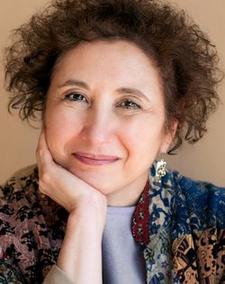 will offer a self-experience for participants who are interested in the method and how it may be presented in individual or group sessions.
She will discuss how Family Constellations explores, through experiential interaction and mindfulness, how an unresolved family trauma or other instance of family or collective pain is carried through the generations.
This program is not designed to give people all the tools and skills they would need to present a Family Constellations session to a client. Rather it will allow you to experience components of the method to understand it more fully. Participants will learn about:
The Orders of Love and how they impact families according to Bert Hellinger.
Representative perception and how it shows up in "the knowing field."
How mindfulness and body awareness offer clues to identifying and resolving inter-generational family trauma.
Karen will select a participant for demonstration, with opportunities for questions and discussion during the class.
This training is designed for mental health professionals and professional helpers, including social workers, marriage and family therapists, licensed counselors, addictions counselors, physicians, nurses, creative arts therapists, massage therapists and bodyworkers, alternative health practitioners, life coaches, educators, clergy, clinical supervisors, administrators, youth leaders, group leaders, graduate students and others interested in experiential psychotherapy and experiential learning.
Click here for details on cost, credits, and for registration. Offered monthly- last Friday of each month.