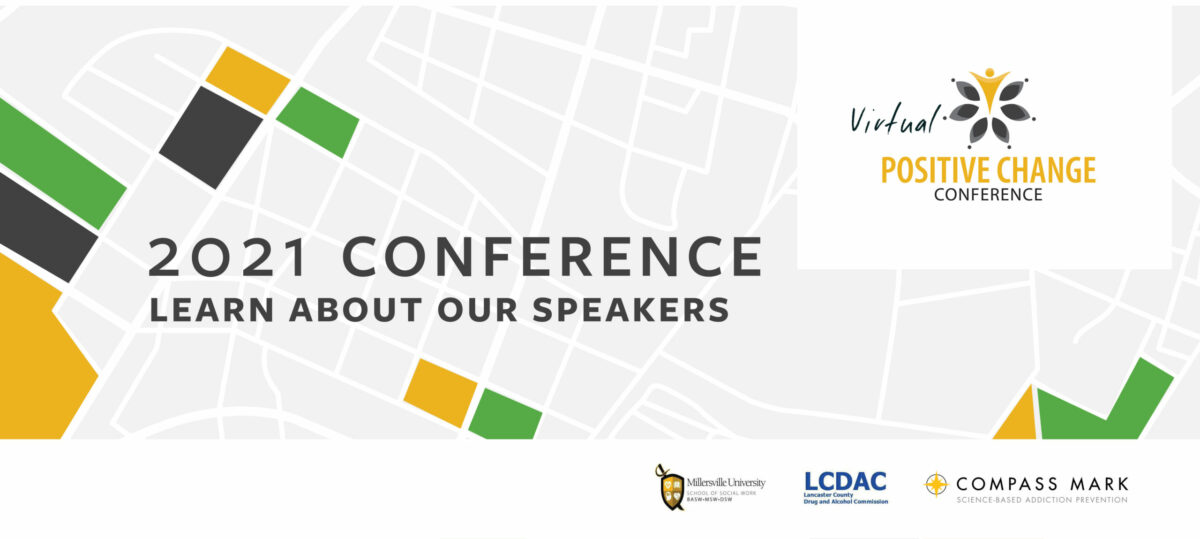 Positive Change Conference: Speaker Bios
Kimberly Ernest, PhD, LPC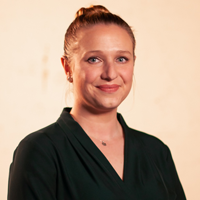 Dr. Kimberly Ernest is a licensed psychologist and licensed professional counselor who serves in the capacity of the executive vice president at Pennsylvania Counseling Services. She is a proud graduate from Pennsylvania State University with a bachelors in Psychology in 2006, a masters in Experimental Psychology in 2009, and a doctorate in Clinical Psychology in 2013. Her work has been predominantly in the areas of substance use disorders, community re-entry and family systems work.
Marcelle Giovannetti, MS, NCC, CADC, LPC, ACS, CCTP-II, EMDR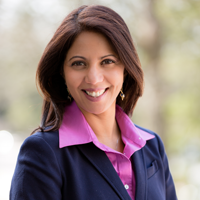 Marcelle Giovannetti is a full time assistant professor in Messiah University's Graduate Counseling Program in Pennsylvania. She also works part-time as a clinician in private practice as owner of Courageous Hope Counseling LLC. She has presented on numerous occasions at national, regional, state, and local conferences. Marcelle is a doctoral candidate at Shippensburg University in PA, pursuing a degree in Counselor Education and Supervision. She received her Bachelor's degree in Psychology from Elizabethtown College and earned her Master's degree in Clinical Mental Health Counseling from Shippensburg University. She has a postgraduate certificate in Social Justice from Harvard University.
Marcelle has also served as a teaching assistant in the Psychology of Diversity course taught at Harvard University's Extension School Program. Her areas of clinical expertise in counseling include substance use disorders, co-occurring disorders, trauma, and multicultural counseling. Marcelle is a certified Drug & Alcohol Counselor (CADC), an Approved Clinical Supervisor (ACS), a Nationally Certified Counselor (NCC), a Licensed Professional Counselor (LPC) in PA, a certified EMDR therapist, and Certified Clinical Trauma Professional (CCTP-II). She currently serves as vice president on the board of directors for the PA Certification Board and is chair of their Ethics Committee. She is passionate about social justice, working with marginalized groups, and advocating for equitable access to education, treatment and care.
Joel Jakubowski, Cert-Min, MA, CRS, CIP, CADC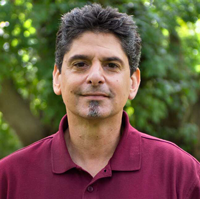 Joel is currently serving as men's program director for The Potter's House Recovery Program in Ephrata, PA. After 20 years in addiction, Joel had entered a year-long process of treatment. During his recovery he has received his BA in Behavioral Health & Addictions Studies from Alvernia University, MA in Organizational Leadership from Clarks Summit University, and completed his Doctoral coursework in Behavioral Health Org. Leadership at Grand Canyon University. He is also a Certified Minister, Certified Alcohol & Drug Counselor, Certified Intervention Professional, and Certified Recovery Specialist.
Joel is an author, speaker, addiction professional, and advocate who firmly believes that it's never too late to become the person you were intended to be. He lives a life dedicated to serving individuals and families facing the devastating effects of addiction. As a speaker, he has made multiple TV appearances to include CBN-700 Club and radio, magazine, and newspaper spots. He also travels the state and beyond providing addiction education and sharing his story of addiction and recovery. He is passionate about speaking on breaking the stigma of addiction and encouraging treatment. He is married to his treasure, Angie, also a behavioral health professional. They have two adult sons, Brett & Nathan, and a brand-new granddaughter, Harper.
Ryan Klingensmith, MA, LPC, NCC
Ryan Klingensmith began his career in 1994, working for an inpatient psychiatric hospital with teens diagnosed with mental health disorders. Mr. Klingensmith has worked in group homes, residential treatment facilities, and youth shelters. In 2010, Mr. Klingensmith started providing outpatient mental health therapy for youth. He also began working in student assistance programs (SAPs) in middle and high schools, helping to identify at-risk students and provide them with mental health and drug/alcohol
prevention referral services. In his work, Mr. Klingensmith began classroom prevention presentations regarding youth social media culture and saw the positive effect on students, both in private practice and within schools.
Currently, he provides educational mentoring for a school district working with students K-12. He also provides social media training for parents, counselors, educators, community groups, law enforcement, and any other adults helping to shape the lives of youth. For more information on Mr. Klingensmith's initiatives, visit Shape the Sky's webpage or Facebook page.
Lauren Krebs, MA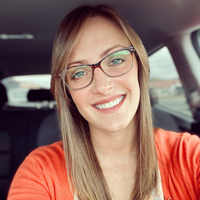 Lauren has worked in the field of drug and alcohol prevention for the past five years. She started in Philadelphia as a prevention specialist for Shalom Inc., and then worked as a youth leadership advocate at Compass Mark in Lancaster, PA. Lauren now works as a prevention specialist for the Dauphin County Department of Drug and Alcohol Services, as well as a presenter for Penn Cares Support Services. Lauren has conducted many presentations thus far in her career, on topics such as Power of Parents, the vaping epidemic, older adults and prescription opioids, fetal alcohol syndrome, and strategies for understanding and responding to youth behavior.Lauren is currently finishing her Master of Public Health, a degree which she says, "encompasses all pieces of a person's health that are needed to prevent and recover from addiction."
Tami Micsky, DSW, LSW, CT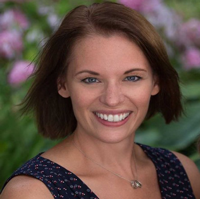 Tami Micsky is an assistant professor and BSSW program director for the Social Work Program at Slippery Rock University of Pennsylvania. She is a Contributing Faculty in the MSW program at Walden University. Micsky is a licensed social worker and certified thanatologist who has been working with children, teens, and young adults for 25 years. Micsky received her BSW from Edinboro University of Pennsylvania, her MSSA from Case Western Reserve University, and a DSW from Millersville & Kutztown Universities.
Micsky is a member of the National Association of Social Workers, the Council on Social Work Education, the Association of Baccalaureate Program Directors, and the Association of Death Education and Counseling. Her research interests include self-care and wellness in social work education, grief and loss, and distance education.
Dana Milakovic, PsyD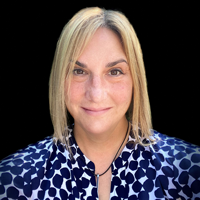 Dr. Dana Milakovic serves as the Mental Wellness and Trauma Specialist for the Pennsylvania Department of Education (PDE). She also supports PA in moving forward as a trauma-informed state by participating on the leadership team for HEAL PA, as well as serving as the co-chair of the educational committee for HEAL PA. Dr. Milakovic is a mental health and trauma specialist with experience in school mental health, community mental health, pediatric neuropsychology, school administration, and school psychology.
In her current role, she is focused on strengthening schools by applying neuropsychological research to mental health integration in schools, trauma-informed schools, school climate, substance use disorders, and improving mental health services for children across Pennsylvania. Prior to her work at PDE, Dr. Milakovic spent over 15 years working on behalf of children with special needs as a community mental health evaluator, school psychologist, and administrator.
Joshua Mountz, MEd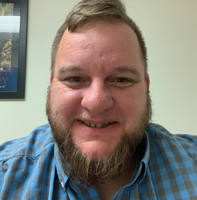 Josh Mountz is a prevention specialist for Compass Mark. In 1998 he earned a BS in Ornamental Horticulture from Delaware Valley College and followed up with a certificate in Education in 2007. He also earned a Masters Degree in Education from Saint Francis University in 2014, and is currently working towards becoming a certified prevention specialist. He speaks regularly on the topic of gambling focusing on the area of loot boxes and adolescence. He also serves as a member of Compass Mark's SAP training team.
Leah Mundy-Maher, MSW, LWS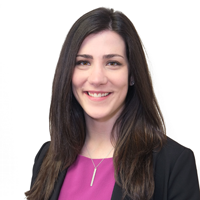 Leah Mundy-Maher is the child & adolescent training specialist at the Behavioral Health Training and Education Network (BHTEN) in Philadelphia. In this role, Leah provides professional development and quality educational experiences to child- and family-serving professionals in a variety of Philadelphia-based systems, including behavioral health, child welfare, and education. Leah has additional experience in victim support services, juvenile justice, SAP, and clinical care management. She is trained in and has practiced Trauma-Focused Cognitive Behavioral Therapy. Leah is a licensed social worker, and holds a Bachelor's Degree in Social Work from Michigan State University (2009) and a Masters in Social Work from the University of Pennsylvania (2011).
Sandra Orndorff, MBA, Certified Enneagram & Embodiment Coach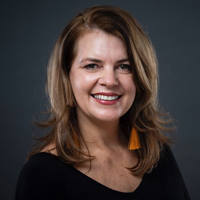 Sandra Orndorff, owner of EnnVision, a certified Enneagram Life Coaching business, helps individuals find their own grounded confidence in a world of uncertainty. As a mother of a young adult (21) in recovery she has walked the walk of a family member dealing with addiction. She has learned the power of tools such as the Enneagram to understand unconscious behavior to bring healing to herself and her family, moving through the recovery landscape.
She is both a practitioner and a teacher in this area, leading individuals through their own personal experiences, and educates practitioners as they guide their own clients. Sandra brings her leadership and professional skills from working in the business world to both her clients and to advocacy groups such as Recovery Advocacy Project. Sandra's passion is to create pathways of healing for all to access.
Stephen Paesani, MA, MTS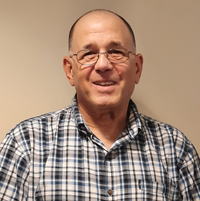 Stephen Paesani has been involved in education at all levels for over forty years, beginning his teaching at St. John Neumann High School in South Philadelphia. Stephen moved to community work with the Delaware County Drug & Alcohol Commission where he was prevention coordinator for the county. He also oversaw the County's SAP coordination activities and worked with the 15 school districts on SAP-related concerns.
Stephen became a Lead Trainer for SAP when he took on the position of director of Project CARE in Quakertown, traveling throughout the Commonwealth to deliver SAP trainings and other workshops to school and IU personnel. He served as chair for the States-approved SAP trainers for several terms.
Stephen became the Children and Adolescent Training Specialist for the Behavioral Health Training and Education Network (BHTEN) in Philadelphia. One of his first acts in that position was to submit the application for BHTEN to become an approved SAP provider. Provider status was granted and BHTEN provides SAP trainings for the 85 charter schools and then many non-public schools in the city. He was also a founding member of the CrossSystems Training Institute, a collaborative venture with the child-serving systems in the city. Stephen attended St. Joseph University in Philadelphia (AB), Catholic Theological Union in Chicago (MTS), and St. Charles Seminary in Philadelphia (MA).
Matthew Weaver, CPS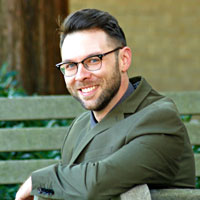 Matt Weaver, prevention coordinator with Compass Mark in Lancaster County, earned his Bachelor of Arts degree in Behavioral Health- Addiction Studies from Alvernia University, Berks County, in 2015. Matt completed practicum requirements at Compass Mark in 2014 and was subsequently hired as a part-time facilitator to co-facilitate the Student Skills for Life program, a court appointed program for young people who received an alcohol or cannabis related first offense.
The year post graduation, Matt worked as a TSS with students who have developmental disabilities while maintaining the part-time evening SSFL group facilitation role. In 2016, Matt joined the Compass Mark team full-time as lead facilitator, supervising all school-based program facilitators while facilitating his own groups. Over the past five years, Compass Mark has undergone extensive strategic planning efforts that resulted in Matt's current title as well as the opportunity to receive his Certified Prevention Specialist credential in February of 2020.