October 24, 2018

The annual Compass Mark conference From Challenges to Choices: Creating Positive Change was created in 2011 when the agency combined two separate, yearly events: a conference for educators and a prevention forum. Two tracks were designed for the new event– for educators and addiction counselors–creating the only event in the county where those addressing addiction prevention, intervention and treatment could network and learn together.
The goal of the conference is to offer practical, immediately applicable tools, but also to inspire and encourage those working in or studying the helping professions where addiction is present. Our current addiction epidemic challenges both the skills sets and hearts of attendees, and continued engagement requires research-based interventions, as well as maximized self-care for audience members, comprising educators, probation officers, addiction and mental health counselors, students, social workers, prevention professionals, and others in (or aspiring to be in) the social service and criminal justice fields
The conference has grown in past years, and 2018 will bring a move to and collaboration with Millersville University faculty, staff and students, as well as a third track in Prevention Practices, allowing the collaborative to bring true prevention theory to a wider audience who need hope and information on ways to permanently lower levels of addiction in our community.
The 2018 conference theme will center groups of individuals who tend to have increased risk for addiction, including, but not limited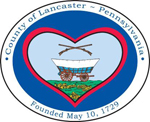 to, factors of race, ethnicity, sexual orientation, gender expression, gender identity, and veteran status. Helping professionals have a responsibility to examine their own biases, explore cultural issues, and use culturally appropriate interventions with students and clients, as well as to offer person-centered services to all.
Registration will open on this page on Wednesday, August 1st, 2018.
Financial and planning support provided by the Lancaster County Drug & Alcohol Commission